Barham Boarding Cattery, Hazel Cottage,
Malling Road, Teston, Maidstone, Kent ME18 5BH
Email: barhamcats@aol.com
Telephone: 01622 812653

Barham Boarding Cattery, Hazel Cottage, Malling Road, Teston, Maidstone, Kent ME18 5BH
Email: barhamcats@aol.com
Telephone: 01622 812653






We pride ourselves on the quality of care and service we offer to our customers. Barham Boarding Cattery has been a long established cattery in Maidstone since 1985. We are members of the Feline Advisory Bureau scheme and are in the Good Cattery Guide. The owner is FAB trained and has extensive experience in the care of cats. The cat pens each have an inside and outside area where the cats can relax. Each pen is individually heated and has a chair, scratch post and stool. Contact us by email or telephone if you're looking for catteries in Maidstone
BARHAM CATTERY IN MAIDSTONE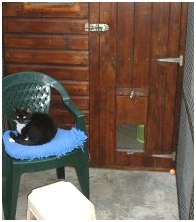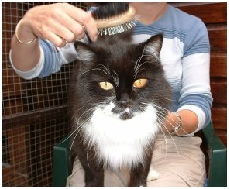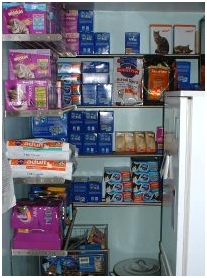 Individual, thermostatically controlled heating in each chalet - heating heats the whole room.
Scratching log, chair and high shelf provided.
Larger chalets available to house up to four cats.
Veterinary Bedding - a warm, deep pile bed similar to sheepskin in texture, but fully washable
You are welcome to provide your own bedding if preferred.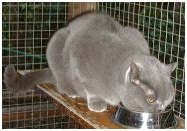 Accommodation is situated in a lightly wooded area with lots of wildlife providing interesting viewing for cats We provide separate and spacious chalets each with its own run and space between to prevent contact.
Our priority here is the welfare of the cats in our care.
Every cat staying with us receives individual attention including daily 'fussing' & grooming or just spending time sitting & talking to them. This proves to be extremely beneficial in helping the cats feel secure & comforted whilst staying with us


HEALTH:
All cats must be fully vaccinated against Feline Infectious Enteritis and Cat Flu and a current vaccination record card, signed by a Vet, must be shown when the cat is admitted to the Cattery.
If you are not sure whether your cat has the necessary vaccinations, please contact your Vet for advice. If your cat is not suitably vaccinated we do have the right to refuse admittance for the safety and well being of our existing boarders. No cat will be admitted if it appears to be suffering from an infectious illness. Adult male cats must be neutered.
If, for any reason, we feel that your cat needs to see a Vet whilst in our care, we will of course organise this without hesitation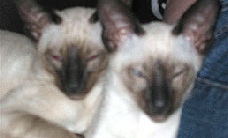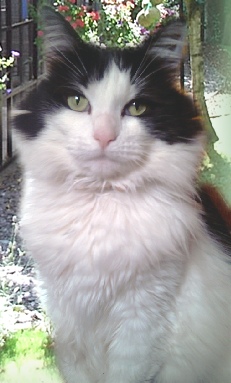 All cats are fed according to their needs. We feed whatever your cat normally has at home, including fresh food – details will be taken on booking. However veterinary prescription diets have to be provided by the owners. The cattery has a purpose built cattery kitchen for the preparation & storage of food.